Wagtails Apartment
Post Office Green
Llanmadoc Village
Gower Peninsula
SA3 1DE
A self catering holiday cottage in the beautiful village of Llanmadoc, in the peaceful sandy far west of Gower Peninsula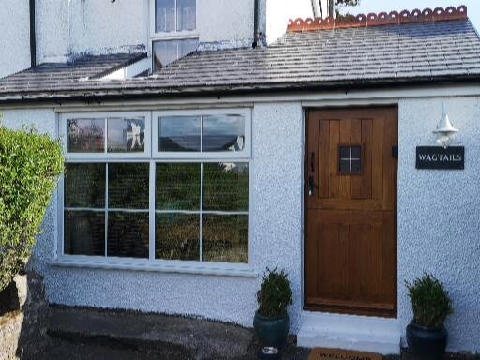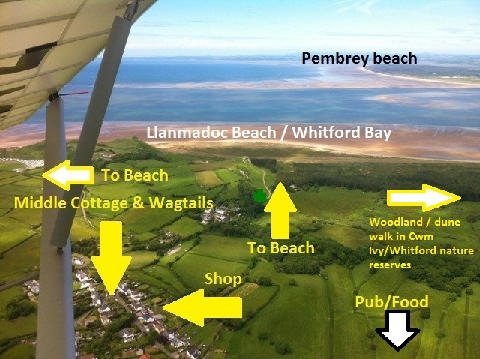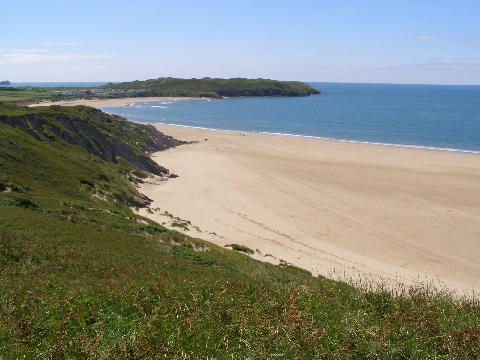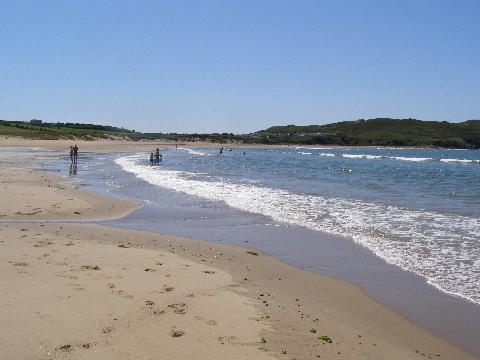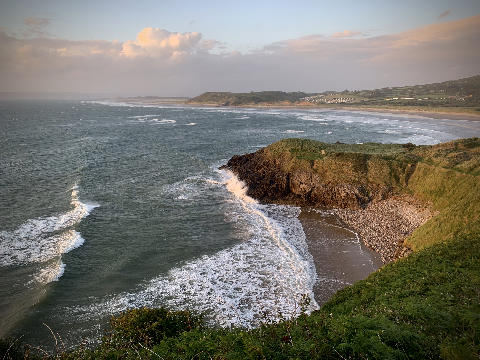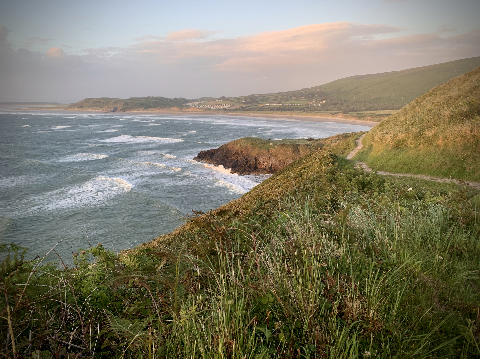 ABOVE: Photo taken in 2020 - of Whitford Bay / Broughton Beach taken from Blackrock Point looking east.
Llanmadoc Village - where Wagtails Apartment is located - will be to the right of this photo and above/behind the caravan park visible in this photograph.



 

Please send an email with your enquiry or booking request to
heatheranddaihowells@gowercottage.com
or you can Ring 01792 386668 or Text 07795 177663

Heather & Dai Howells will then Email you with any information you have asked for and/or the booking form.
We will ask you to complete the booking form, and email it back to us



COVID NOTICE


In view of the continued rules changes re. COVID we
are conscious that people do not want to put down deposits during this period of uncertainty.

We have therefore decided to help guests when making bookings
by accepting No Deposit Bookings for 2021 arrival dates

For bookings arriving between 1 Jan - 30 April 2021,
guests can just pay the full balance 7 days in advance of arrival by BACS or COA.

For bookings arriving after 30th April 2021,
we will take a no deposit booking and advise you during the first week of April regarding future payment arrangements.

The year of 2020 has been an almost total wipeout (see below) so your help in filling our 2021 dates to recover is greatly appreciated.
WAGTAILS APARTMENT
LAST YEAR'S (2020) BOOKINGS RECORD


2020

Arrive on the
afternoon of

Depart on the morning of

Price
(£)
GBP

Availability Status

Sun

29

Dec

to

Sat

4

Jan

£396

BOOKED TRUMPER
28th Dec - 1st Jan 2020

Sat

4

Jan

to

Sat

11

Jan

£256

BOOKED ANDY

Sat

11

Jan

to

Sat

18

Jan

£256

BOOKED WATKINS

Sat

18

Jan

to

Sat

25

Jan

£256

BOOKED WATKINS

Sat

25

Jan

to

Sat

1

Feb

£256

BOOKED SAYER

Sat

1

Feb

to

Sat

8

Feb

£256

BOOKED SAYER

Sat

8

Feb

to

Sat

15

Feb

£256

BOOKED SAYER

Sat

15

Feb

to

Sat

22

Feb

£256

BOOKED SAYER

Sat

22

Feb

to

Sat

29

Feb

£332

BOOKED SAYER

Sat

29

Feb

to

Fri

6

Mar

£332

BOOKED SAYER

Fri

6

Mar

to

Sat

14

Mar

£332

BOOKED SAYER

Sat

14

Mar

to

Sat

21

Mar

£332

BOOKED SAYER

Sat

21

Mar

to

Sat

28

Mar

£332

BOOKED SAYER

Sat

28

Mar

to

Sat

4

Apr

£332

BOOKED SAYER


Sat

4

Apr

to

Sat

11

Apr

£332

CLOSED / LOCKDOWN

Sat

11

Apr

to

Sat

18

Apr

£332

CLOSED / LOCKDOWN

Sat

18

Apr

to

Sat

25

Apr

£332

CLOSED / LOCKDOWN

Sat

25

Apr

to

Sat

2

May

£332

CLOSED / LOCKDOWN

Sat

2

May

to

Sat

9

May

£370

CLOSED / LOCKDOWN

Sat

9

May

to

Sat

16

May

£370

CLOSED / LOCKDOWN

Sat

16

May

to

Sat

23

May

£370

CLOSED / LOCKDOWN

Sat

23

May

to

Sat

30

May

£370

CLOSED / LOCKDOWN

Sat

30

May

to

Sat

6

Jun

£370

CLOSED / LOCKDOWN

Sat

6

Jun

to

Sat

13

Jun

£370

CLOSED / LOCKDOWN

Sat

13

Jun

to

Sat

20

Jun

£370

CLOSED / LOCKDOWN

Sat

20

Jun

to

Sat

27

Jun

£370

CLOSED / LOCKDOWN

Sat

27

Jun

to

Sat

4

Jul

£370

CLOSED / LOCKDOWN

Sat

4

Jul

to

Sat

11

Jul

£370

CLOSED / LOCKDOWN

Sat

11

Jul

to

Sat

18

Jul

£439

AVAILABLE
BOOKED RICHENS
OPEN from
Saturday 11th July

Sat

18

Jul

to

Sat

25

Jul

£439

BOOKED WARNE

Sat

25

Jul

to

Sat

1

Aug

£517

BOOKED MCCALL
25th-29th
4 nights

Weds 29th-1st Aug
BOOKED MAYLE
3 nights

Sat

1

Aug

to

Sat

8

Aug

£582

BOOKED SAM SMITH

Sat

8

Aug

to

Sat

15

Aug

£546

BOOKED EADES
8-11th
BOOKED GABBALDONI
11th-15th Aug
4 nights

Sat

15

Aug

to

Sat

22

Aug

£546

BOOKED URBANSKI

Sat

22

Aug

to

Sat

29

Aug

£546

BOOKED HURDELL

Sat

29

Aug

to

Sat

5

Sep

£358

BOOKED HATFIELD

Sat

5

Sep

to

Sat

12

Sep

£358

BOOKED EVRALL

Sat

12

Sep

to

Sat

19

Sep

£358

BOOKED GOLLEDGE

Sat

19

Sep

to

Sat

26

Sep

£358

BOOKED GOLLEDGE

Sat

26

Sep

to

Sat

3

Oct

£358

CANCELLED O'REILLY


Sat

3

Oct

to

Sat

10

Oct

£358

CANCELLED CHANDLER

BOOKED AMW 2 NIGHTS 9-11th Oct

Sat

10

Oct

to

Sat

17

Oct

£358

CANCELLED
THOMPSON/KEEPING


Sat

17

Oct

to

Sat

24

Oct

£358

CANCELLED
DOT & BARRY


Sat

24

Oct

to

Sat

31

Oct

£358

CLOSED

Sat

31

Oct

to

Sat

7

Nov

£309

CLOSED

Sat

7

Nov

to

Sat

14

Nov

£309

CLOSED

Sat

14

Nov

to

Sat

21

Nov

£309

CLOSED

Sat

21

Nov

to

Sat

28

Nov

£309

CLOSED

Sat

28

Nov

to

Sat

5

Dec

£257

CLOSED

Sat

5

Dec

to

Sat

12

Dec

£257

CLOSED

Sat

12

Dec

to

Sat

19

Dec

£257

CLOSED

Sat

19

Dec

to

Sat

21

Dec

£99

CLOSED

Sat

21

Dec

to

Sat

28

Dec

£375

CLOSED