Wagtails Apartment
Post Office Green
Llanmadoc Village
Gower Peninsula
SA3 1DE
A self catering holiday cottage in the beautiful village of Llanmadoc, in the peaceful sandy far west of Gower Peninsula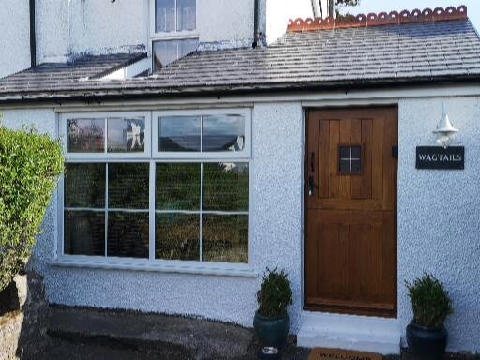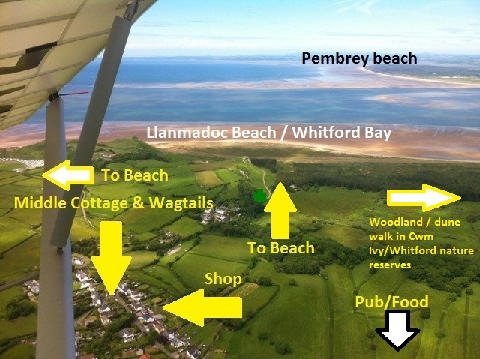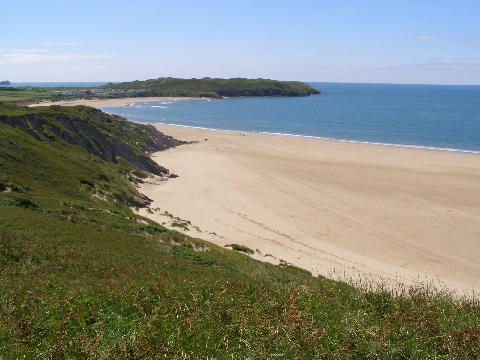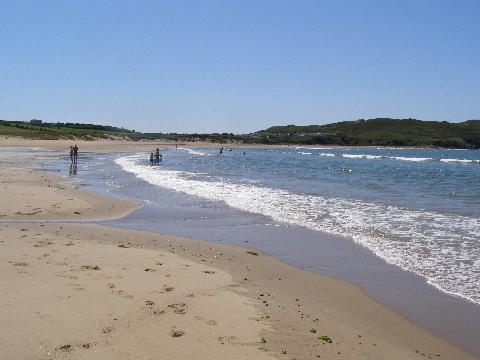 WHOOHOOOO
WE HAVE RE-OPENED
AND ARE WELCOMING GUESTS
from Saturday 11th July 2020
 
WAGTAILS APARTMENT
2020
BOOKINGS,
REMAINING AVAILABILITY &
PRICES

2020

Arrive on the
afternoon of

Depart on the morning of

Price
(£)
GBP

Availability Status

Sun

29

Dec

to

Sat

4

Jan

£396

BOOKED TRUMPER
28th Dec - 1st Jan 2020

Sat

4

Jan

to

Sat

11

Jan

£256

BOOKED ANDY

Sat

11

Jan

to

Sat

18

Jan

£256

BOOKED WATKINS

Sat

18

Jan

to

Sat

25

Jan

£256

BOOKED WATKINS

Sat

25

Jan

to

Sat

1

Feb

£256

BOOKED SAYER

Sat

1

Feb

to

Sat

8

Feb

£256

BOOKED SAYER

Sat

8

Feb

to

Sat

15

Feb

£256

BOOKED SAYER

Sat

15

Feb

to

Sat

22

Feb

£256

BOOKED SAYER

Sat

22

Feb

to

Sat

29

Feb

£332

BOOKED SAYER

Sat

29

Feb

to

Fri

6

Mar

£332

BOOKED SAYER

Fri

6

Mar

to

Sat

14

Mar

£332

BOOKED SAYER

Sat

14

Mar

to

Sat

21

Mar

£332

BOOKED SAYER

Sat

21

Mar

to

Sat

28

Mar

£332

BOOKED SAYER

Sat

28

Mar

to

Sat

4

Apr

£332

BOOKED SAYER


Sat

4

Apr

to

Sat

11

Apr

£332

CLOSED / LOCKDOWN

Sat

11

Apr

to

Sat

18

Apr

£332

CLOSED / LOCKDOWN

Sat

18

Apr

to

Sat

25

Apr

£332

CLOSED / LOCKDOWN

Sat

25

Apr

to

Sat

2

May

£332

CLOSED / LOCKDOWN

Sat

2

May

to

Sat

9

May

£370

CLOSED / LOCKDOWN

Sat

9

May

to

Sat

16

May

£370

CLOSED / LOCKDOWN

Sat

16

May

to

Sat

23

May

£370

CLOSED / LOCKDOWN

Sat

23

May

to

Sat

30

May

£370

CLOSED / LOCKDOWN

Sat

30

May

to

Sat

6

Jun

£370

CLOSED / LOCKDOWN

Sat

6

Jun

to

Sat

13

Jun

£370

CLOSED / LOCKDOWN

Sat

13

Jun

to

Sat

20

Jun

£370

CLOSED / LOCKDOWN

Sat

20

Jun

to

Sat

27

Jun

£370

CLOSED / LOCKDOWN

Sat

27

Jun

to

Sat

4

Jul

£370

CLOSED / LOCKDOWN

Sat

4

Jul

to

Sat

11

Jul

£370

CLOSED / LOCKDOWN

Sat

11

Jul

to

Sat

18

Jul

£439

AVAILABLE
BOOKED RICHENS
OPEN from
Saturday 11th July

Sat

18

Jul

to

Sat

25

Jul

£439

BOOKED WARNE

Sat

25

Jul

to

Sat

1

Aug

£517

BOOKED MCCALL
25th-29th
4 nights

Weds 29th-1st Aug
BOOKED MAYLE
3 nights

Sat

1

Aug

to

Sat

8

Aug

£582

BOOKED SAM SMITH

Sat

8

Aug

to

Sat

15

Aug

£546

BOOKED EADES
8-11th
BOOKED GABBALDONI
11th-15th Aug
4 nights

Sat

15

Aug

to

Sat

22

Aug

£546

BOOKED URBANSKI

Sat

22

Aug

to

Sat

29

Aug

£546

BOOKED HURDELL

Sat

29

Aug

to

Sat

5

Sep

£358

BOOKED HATFIELD

Sat

5

Sep

to

Sat

12

Sep

£358

BOOKED EVRALL

Sat

12

Sep

to

Sat

19

Sep

£358

BOOKED GOLLEDGE

Sat

19

Sep

to

Sat

26

Sep

£358

BOOKED GOLLEDGE

Sat

26

Sep

to

Sat

3

Oct

£358

BOOKED O'REILLY

Sat

3

Oct

to

Sat

10

Oct

£358

BOOKED CHANDLER

Sat

10

Oct

to

Sat

17

Oct

£358

Available

Sat

17

Oct

to

Sat

24

Oct

£358

BOOKED
DOT & BARRY

Sat

24

Oct

to

Sat

31

Oct

£358

Available 24-29th
5 NIGHTS @ £275
BOOKED HOLLANDS
29th Oct to 2nd Nov

Sat

31

Oct

to

Sat

7

Nov

£309

Available

Sat

7

Nov

to

Sat

14

Nov

£309

Available

Sat

14

Nov

to

Sat

21

Nov

£309

Available

Sat

21

Nov

to

Sat

28

Nov

£309

Available

Sat

28

Nov

to

Sat

5

Dec

£257

Available

Sat

5

Dec

to

Sat

12

Dec

£257

Available

Sat

12

Dec

to

Sat

19

Dec

£257

Available

Sat

19

Dec

to

Sat

21

Dec

£99

Available

Sat

21

Dec

to

Sat

28

Dec

£375

Available XMAS 2020

SCROLL DOWN FOR NEW YEAR 2020 INTO 2021
HOW TO MAKE A BOOKING
Please send an email with your enquiry or booking request to
heatheranddaihowells@gowercottage.com
or you can Ring 01792 386668 or Text 07795 177663

Heather & Dai Howells will then Email you with any information you have asked for and/or the booking form:-
we will ask you to complete the booking form, and email it back to us

we will ask for a 30% deposit payment within a week of confirming the booking.
we ask you to pay the balance within two calendar months of arrival e.g. if you arrive on 27th July for your weekly stay then the balance is due on 27th May.

2020 is an unusual season due to COVID so if you book closer than two months to your arrival visit during summer 2020 - then due to covid we will allow a period of grace of 7 days after booking to pay the deposit, and will allow balances to be paid 14 days prior to arrival - as a one off season helpful condition for guests.

The payment of balances only 14 days prior to arrival also applies to previously booked guests (prior to the COVID lockdown) who need to pay their balances.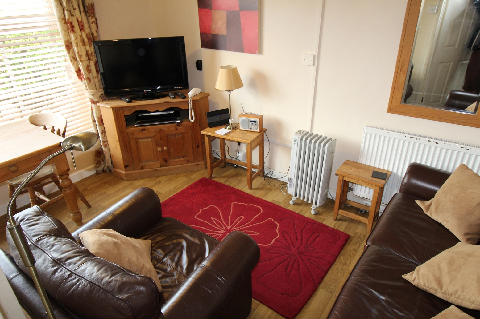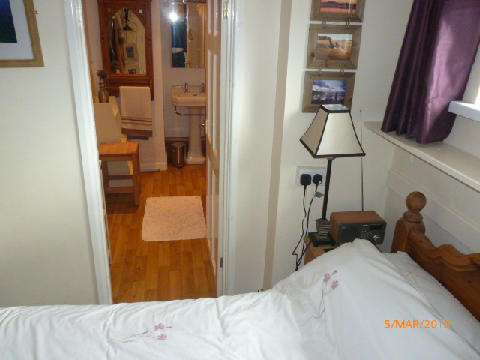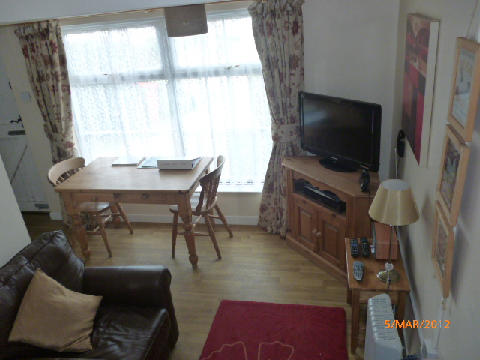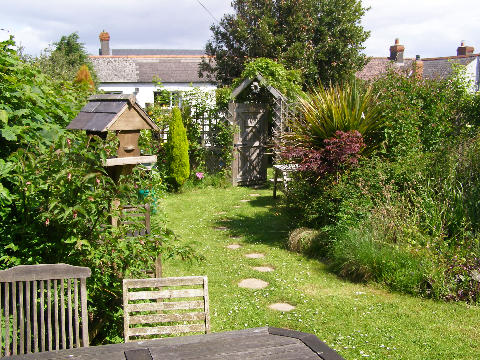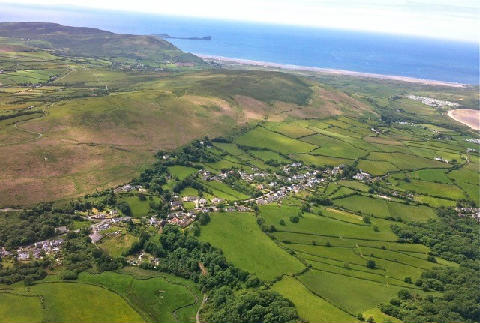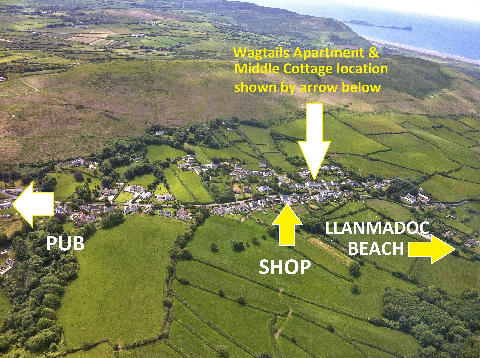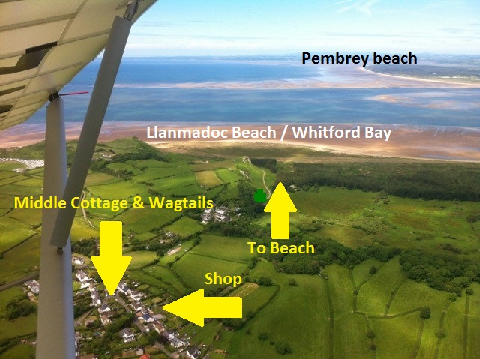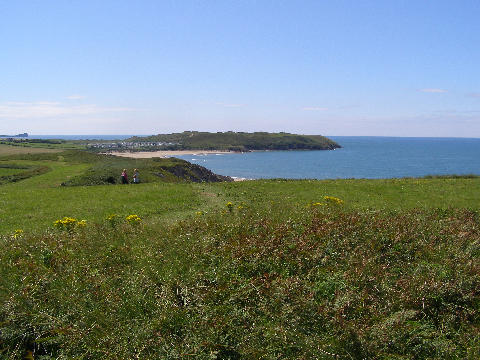 WAGTAILS APARTMENT
2021
BOOKINGS,
AVAILABILITY
&
PRICES
(NB: Bookings being transferred from 2020 into 2021 due to COVID19 Epidemic are denoted CV19 )

2021

2021

Arrive on the
afternoon of

Depart on the morning of

Price
(£)
GBP

Availability Status

Mon

28

Dec 2020

to

Mon

4

Jan 2021

£460

AVAILABLE

Mon

4

Jan

to

Sat

9

Jan

£212

AVAILABLE

Sat

9

Jan

to

Sat

16

Jan

£278

BOOKED

Sat

16

Jan

to

Sat

23

Jan

£278

BOOKED

Sat

23

Jan

to

Sat

30

Jan

£278

AVAILABLE

Sat

30

Jan

to

Sat

6

Feb

£278

AVAILABLE

Sat

6

Feb

to

Sat

13

Feb

£311

AVAILABLE

Sat

13

Feb

to

Sat

20

Feb

£311

AVAILABLE

Sat

20

Feb

to

Sat

27

Feb

£335

AVAILABLE

Sat

27

Feb

to

Sat

6

Mar

£335

AVAILABLE

Sat

6

Mar

to

Sat

13

Mar

£335

AVAILABLE

Sat

13

Mar

to

Sat

20

Mar

£335

AVAILABLE

Sat

20

Mar

to

Sat

27

Mar

£335

AVAILABLE

Sat

27

Mar

to

Sat

3

Apr

£361

AVAILABLE

Sat

3

Apr

to

Sat

10

Apr

£361

AVAILABLE

Sat

10

Apr

to

Sat

17

Apr

£361

AVAILABLE

Sat

17

Apr

to

Sat

24

Apr

£361

AVAILABLE

Sat

24

Apr

to

Sat

1

May

£361

BOOKED SUE DARKE (transferred from 25th Apr 2020 due to CV19)

Sat

1

May

to

Sat

8

May

£389

AVAILABLE

Sat

8

May

to

Sat

15

May

£389

AVAILABLE

Sat

15

May

to

Sat

22

May

£389

AVAILABLE

Sat

22

May

to

Sat

29

May

£389

AVAILABLE

Sat

29

May

to

Sat

5

Jun

£389

AVAILABLE

Sat

5

Jun

to

Sat

12

Jun

£403

AVAILABLE

Sat

12

Jun

to

Sat

19

Jun

£403

AVAILABLE

Sat

19

Jun

to

Sat

26

Jun

£403

AVAILABLE

Sat

26

Jun

to

Sat

3

Jul

£403

AVAILABLE

Sat

3

Jul

to

Sat

10

Jul

£403

AVAILABLE

Sat

10

Jul

to

Sat

17

Jul

£412

BOOKED HOLLOWAY

Sat

17

Jul

to

Sat

24

Jul

£476

AVAILABLE

Sat

24

Jul

to

Sat

7

Aug

£512

AVAILABLE

Sat

7

Aug

to

Sat

14

Aug

£512

AVAILABLE

Sat

14

Aug

to

Sat

21

Aug

£512

AVAILABLE

Sat

21

Aug

to

Sat

28

Aug

£512

AVAILABLE

Sat

28

Aug

to

Sat

4

Sep

£457

AVAILABLE

Sat

4

Sep

to

Sat

11

Sep

£409

AVAILABLE

Sat

11

Sep

to

Sat

18

Sep

£409

AVAILABLE

Sat

18

Sep

to

Sat

25

Sep

£389

AVAILABLE

Sat

25

Sep

to

Sat

2

Oct

£389

AVAILABLE

Sat

2

Oct

to

Sat

9

Oct

£389

AVAILABLE

Sat

9

Oct

to

Sat

16

Oct

£371

AVAILABLE

Sat

16

Oct

to

Sat

23

Oct

£350

AVAILABLE

Sat

23

Oct

to

Sat

30

Oct

£350

AVAILABLE

Sat

30

Oct

to

Sat

6

Nov

£335

AVAILABLE

Sat

6

Nov

to

Sat

13

Nov

£335

AVAILABLE

Sat

13

Nov

to

Sat

20

Nov

£314

AVAILABLE

Sat

20

Nov

to

Sat

27

Nov

£314

AVAILABLE

Sat

27

Nov

to

Sat

4

Dec

£279

AVAILABLE

Sat

4

Dec

to

Sat

11

Dec

£279

AVAILABLE

Sat

11

Dec

to

Sat

18

Dec

£279

AVAILABLE

Sat

18

Dec

to

Wed

22

Dec

£279

AVAILABLE

Wed

22

Dec

to

Wed

29

Dec

£431

AVAILABLE XMAS 2021

Wed

29

Dec

to

Wed

5

Jan

£431

AVAILABLE NEW YEAR 21-22

2022

Arrive on the
afternoon of

Depart on the morning of

Price
(£)
GBP

Availability Status

Sat

5

Jan

to

Sat

8

Jan

£212

AVAILABLE 3 nights

Sat

8

Jan

to

Sat

15

Jan

£278

AVAILABLE

Sat

15

Jan

to

Sat

22

Jan

£278

AVAILABLE

Sat

22

Jan

to

Sat

29

Jan

£278

AVAILABLE

Sat

29

Jan

to

Sat

5

Feb

£278

AVAILABLE

Sat

5

Feb

to

Sat

12

Feb

£311

AVAILABLE

Sat

12

Feb

to

Sat

19

Feb

£311

AVAILABLE

Sat

19

Feb

to

Sat

26

Feb

£335

AVAILABLE

Sat

26

Feb

to

Sat

5

Mar

£335

AVAILABLE

Sat

5

Mar

to

Sat

12

Mar

£335

AVAILABLE

Sat

12

Mar

to

Sat

19

Mar

£335

AVAILABLE

Sat

19

Mar

to

Sat

26

Mar

£335

AVAILABLE

Sat

26

Mar

to

Sat

2

Apr

£361

AVAILABLE